Backed by an impressive collection of successful thoroughbred breeders, Lime Country Thoroughbreds have a draft filled with the very best pedigrees and stallions in Australia. The move to their new Hunter Valley property is complete, and while the new yearling barn is still in the building stage, Emirates Park have kindly let them use the old Kulani Barn this season.
"It's been more that a bit stressful with COVID and steel shortages interrupting our new 30 horse yearling barn and complex but I can't wait for next season when it will all be finished and bedded in properly. We had planned that this draft, which will be our best Easter draft as a line offered so far, would be shown off at the new property but such are the times!" said Jo Griffin.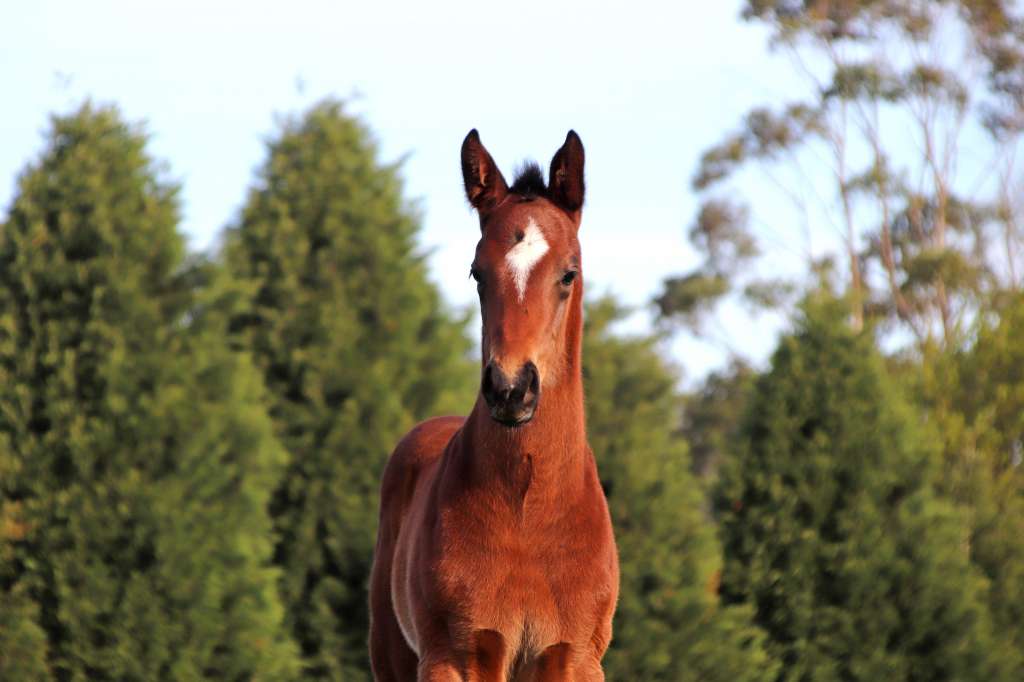 One of the draft stars is the I Am Invincible colt, Lot 406, out of New Zealand Oaks-G1 winner Savaria (Savabeel). Savaria joins NZ Filly of the Year Solveig as the second New Zealand Oaks winner in her immediate family, while Sydney Cup winner Gallic and Australian Derby winner Jon Snow are also in this family.
"The Savaria is just a beautiful individual. It's the right sale for him, he has the size, scope and presence that lend themselves well to the space of the Riverside complex to really show himself off."
Coolmore Classic-G1 winner Peeping (Redoute's Choice) won six of her fourteen starts, proving to be a consistent sprinter-miler, and her three-quarter brother by first season sire The Autumn Sun (Redoute's Choice) is Lot 292. Their dam, G2 winner Miss Marielle, has also left Listed winner France (Redoute's Choice), and she is a half-sister to G2 winner Eurozone, out of G3 two year-old winner Miss Vandal.
"We are really excited to get this colt in front of the buying bench. He's been a 'talk' horse ever since he was born and it has clearly been an excellent mating type wise for the mare. It's a potential stallion page and he has the looks to match it."

Lot 3 is a Zoustar half-brother to Bauhinia Sprint Trophy-G3 winner Jolly Banner, Listed winner C'Est Beau La Vie, and Listed winner Wales, as well as a full brother to this season's city winner Zoudini. Their dam, Valkyrie Diva won eight of her sixteen starts and has a 100% record of winners as a broodmare. Throw in the fact that she's a half-sister to dual Horse of the Year Makybe Diva, and two other stakes winners, and this pedigree is 'chef's kiss'.
"The Snitzel filly, Arktika, which we offered out of this mare at Easter 2020 is looking super talented with her two runs for two wins for the Maher Eustace stable and our mail is she has two Group runs into her before the sale. This colt is very sleek, stylish horse. He's an easy Zoustar 'type' physically to pick and looks quick."
The first live foal of Sugar Bella (Not a Single Doubt) is Lot 454, a filly by Champion Sire Written Tycoon. Sugar Bella ran a class track record to win the Wenona Girl Handicap-G3. Her impressive record of six wins from only nine starts is backed with pedigree, with all three dams on the page being stakes winners.
"This is a tough, fast family. The filly has been a paddock standout since the day she was born, she just looks like one that will run, she's one of those horses everyone always asks about. She's definitely the best of both Written Tycoon and Not A Single Doubt and I can't wait to see what she can do on the track."
Listed winner Ranch Hand (Fastnet Rock's) half-sister, Lot 282, is by outstanding sprinter Trapeze Artist, and she is only the third foal from her city winning dam Mezulla (Shamardal).
"Bred by Turangga Farm this filly has really thrived during the preparation. There is plenty of Shamardal about her via her dam but she is an extremely strong, scopey type, plenty of bone, big shoulder and great hip. She is very workmanlike in everything she does, with an excellent brain and attitude with everything she does. An early August foal we expect to be able to handle pressure early and get on with the job."
Our Savabeel filly, Lot 197, has a pedigree on the improve. Young mare, Gogoreilly, has had two foals to race and both are multiple winners including city winner Macewen who has eight wins. Gogoreilly is a half-sister to G2 winner Antonio Lombardo, and G3 winner Master of Arts, while this yearling filly's second dam is a full sister to VRC Derby-G1winner Amalfi.
"I really think this is the right type of Savabeel filly. She's a neater size, elegant, well sprung, athletic and forward moving with everything asked of her. Her dam was injured as a two year-old (hence unraced) and couldn't travel out of QLD to be covered in her first couple of seasons, so she visited Rothesay. Both of those matings have thrown up class racehorses and I think this filly, with her sire and type could be anything."
From the family of Black Caviar, Ole Kirk, Magnus, and All Too Hard, Lot 137, is a Not A Single Doubt filly out of Diva Von Tessa, a winning half-sister to the dam of brilliant group winning two yearyear-old Hanseatic.
"I asked Greg for his thoughts on this filly today, he replied, "She's a weapon." That about sums her up. A Not A Single Doubt filly with a bit more size, scope and quality than some that fills the eye. She has a beautiful head that any trainer would be more than happy to see over the box door on those early mornings."
More Than Ready's colt, Lot 194, is out of Listed winner Gliding (Flying Spur) who is a half-sister to five-time G1 winner Eremein and group winner Peace Force, and Gliding has already left group placed Home Made.
"This colt is strong, well balanced and looks ready to go. He has a lot of his father about him but with a lot of substance and bone to him as a young horse. It will be exciting to see how the mare goes with some more speed injected into this mating than some of her earlier successes, which were with more middle distance and staying sires."
Frosted colt, Lot 153, is the first foal of winning mare Enjoy Elsie (Sepoy), who is a half-sister to G2 Guy Walter Stakes winner Dawn Dawn. This colt's three-quarter brother, Kooled, is a city winner this season as a three year-old from only four starts to date.
"He's a big strong colt with plenty of substance to him topped off by a great shoulder and deep girth. This colt has probably been the biggest improver in the draft physically and is really starting to mature and furnish out at the right time."
Almanzor's colt, Lot 345, is out of winning Dubawi mare Perfect Offering, who is a half-sister to Listed winner My Country from an imported European family that includes group winners Hawksmoor, Royal Dornoch, Millennium Dragon and J'Ray.
"This colt was born on the farm and like every Almanzor we have had on the farm thus far we love him. It's a great mating for the mare (we also offered his full brother in 2021), I think this colt is a bit more refined than the colt from last year but also has the fantastic temperament. He is a quality individual and looks like he'll be a classy late two year-old type."
"Easter is probably our favourite sale of the year, the farm is quiet, the foals are weaned, there's nothing else in prep back at home and we're on the grounds with fantastic horses. This year could well be our best ever offering yet, as a line at any sale thus far since we began trading – the market will decide!"
www.limecountry.com.au
528 Timor Rd, Blandford, NSW 2338
Jo Griffin
M: +61 428 960 669
E: jo@limecountry.com.au